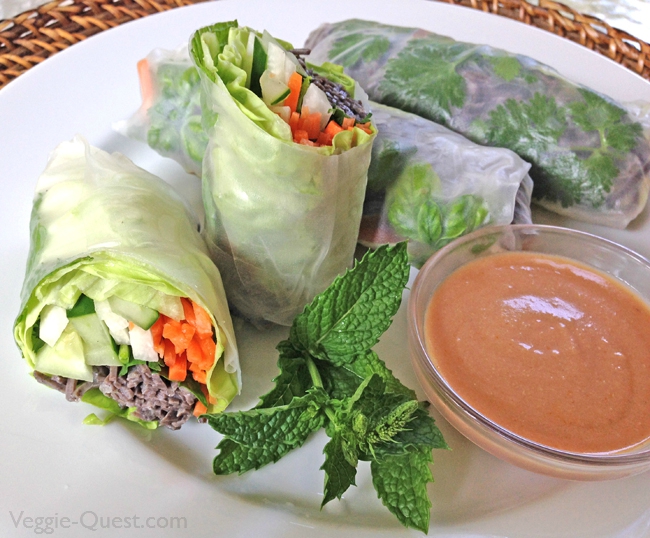 Veggie Quest helps you look and feel your best by making a veggie-rich, plant based diet easy
Ready to look and feel like a million bucks? Come on over to plant based eating! Not that I'm a supermodel or anything, but when I stick to a healthy plant based diet—loaded with fruits, vegetables, beans, nuts, and whole grains—my weight comes down, my energy goes up, and all of me feels better. Plus I worry less about big scary diseases down the road, like cancer and diabetes, because I know I'm taking primo care of my body.
Don't take my word for it, though—more and more scientists and nutritionists are getting on the bandwagon: A diet centered on whole plant foods can change your life. And Veggie Quest is here to make it easy!
Look Good
Want to get to your happy, healthy weight? Making the switch to a plant-based plan can melt away extra pounds.1 No need to feel hungry while you're uncovering your svelte self, though—ditching the junk for a big ol' helping of veggies can fill you up without weighing you down2. Wishing for glowing, gorgeous skin? Look no further than a sassy salad (like easy kale and mango salad with sweet ginger dressing), rich in collagen-boosting vitamin C and age-defying antioxidants.3-5 Get ready to bring out your inner babe!
Feel Great
Eating a healthy plant based diet can help you feel like the fabulous female you are—now and later! For instance, did you know that people who eat a plant based diet feel less stressed out and anxious?6 Better yet, if you add in lots of veggies, the rockstar nutrients in these superfoods can lift your mood7 and power up your workouts8. (Even if the only time you run is when you're running late, like me.) 🙂 Down the road, a plant based diet may reduce the risk of super-scary stuff like breast cancer9, dropping dead of a heart attack10, or losing your toes. (No thanks, diabetes!)11 So while your friends are swilling pills and complaining about their gout, you could be cruising down easy street.
Eat Plants!
Despite all the amazing things they do for us, it's easy to let healthy plant foods fall by the wayside. I mean, let's get real—veggies and brown rice don't sing the same siren song as, say, red velvet cupcakes. But at Veggie Quest, you'll find loads of tricks for elevating whole plant foods (especially vegetables) from supporting role to superstars—and leave your family clamoring for more. You'll even find ways to save time and money, all while being inspired by the latest good news from nutrition research.
How Veggie Quest helps you get healthy and happy:
Deliciously Easy Plant-Based Recipes. All the yum, minus the junky stuff. (Not that I'm opposed to a treat now and again… 🙂 ) From dips to desserts, recipes on Veggie Quest are:

Minimally processed, 100% plant based (no meat, dairy, or eggs)
Low in (or free from) refined oil and sugar
Gluten free and soy free unless otherwise marked (as of August 2012), because wheat and soy are not my stomach's BFFs.
Eat to Live-friendly and/or McDougall-friendly (some exceptions)

Information and inspiration. How can food boost your mood? What the heck are microgreens? I cover the latest food news and trends to keep you inspired and in-the-know. (5 Surprising Ways to Protect Your Heart)
Money-saving tips to slash your produce budget. (8 Tricks for Saving Money on Vegetables)
How to eat 2 pounds of vegetables a day.  Monthly posts showing you exactly how I eat 2 pounds of vegetables a day (when I put my mind to it). Packed with ways to work more veggies into your day. (Not So Hard: 2 Pounds of Veggies a Day)
Vegetable profiles with buying, storage, and prep tips. Because nothing packs as much nutrition power as veggies! (What is Jicama? Juicy Root, Poison Peas)
All washed down with a splash of humor, because I love a good laugh almost as much as I love to eat.  (Almost.)
I'm thrilled you're here—get ready to look and feel your best!
To get to know Lee and the health scare that launched Veggie Quest, read more here.
References
1. Huang RY, Huang CC, Hu FB, Chavarro JE. Vegetarian diets and weight reduction: a meta-analysis of randomized controlled trials. J Gen Intern Med. Published online July 3, 2015.
2. World Health Organization. Promoting fruit and vegetable consumption around the world.
Available at: http://www.who.int/dietphysicalactivity/fruit/en/. Accessed July 23, 2014.
3. Linus Pauling Institute. Vitamin C and skin health. Available at: http://lpi.oregonstate.edu/infocenter/skin/vitaminC/. Accessed July 23, 2014.
4. Fernandez-Garcia E. Skin protection against UV light by dietary antioxidants. Food Funct. 2014 Jun 26.
5. Poljsak B, Dahmane R, Godic A. Skin and antioxidants. J Cosmet Laser Ther. 2013 Apr;15(2):107-13.
6. Beezhold B, Radnitz C, Rinnie A, DiMatteo J. Vegans report less stress and anxiety than omnivores. Nutr Neuroscir. Published online on November 21, 2014.
7. Chia J. The surprising food fix for stress. Available at: http://www.prevention.com/mind-body/emotional-health/fruits-and-vegetables-improve-mood. Accessed September 10, 2015.
8. Lamprecht M. Supplementation with mixed fruit and vegetable concentrates in relation to athlete's health and performance: scientific insight and practical relevance. Med Sport Sci. 2012;59:70-85.
9. Link LB, Canchola AJ, Bernstein L, et al. Dietary patterns and breast cancer risk in the California Teachers Study cohort. Am J Clin Nutr. 2013 Oct 9. [Epub ahead of print]
10. Esselstyn CB Jr., Gendy G, Doyle J, Golubic M, Roizen MF. A way to reverse CAD? J Fam Pract. 2014;63:356-364b.
11. Yokoyama Y, Barnard ND, Levin SM, Watanabe M. Vegetarian diets and glycemic control in diabetes: a systematic review and meta-analysis. Cardiovasc Diagn Ther. 2014;4:373-382.