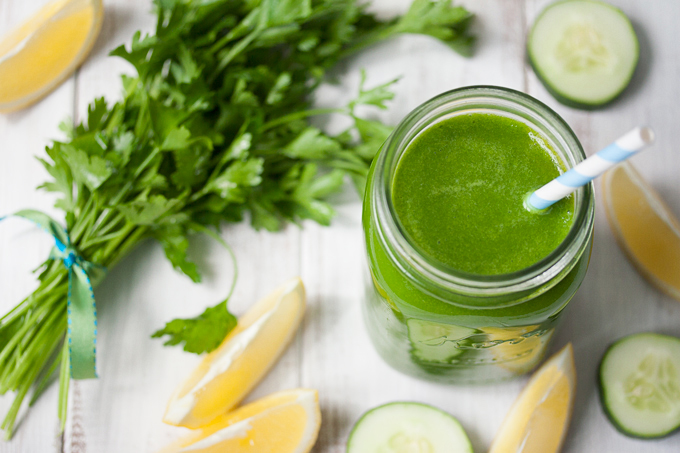 Lately I've been a little freaked out.
Because the joints in my hands and feet have been aching.
What's more, some of the joints in my pinky toes—along with the sites where I had my tailor's bunion surgery—are a bit swollen. It's gotten so bad, in fact, that I've had to temporarily give up my beloved morning coffee walks, and swim laps instead. (Thank goodness for swimming!)
Now, none of these are first-time problems. And it's no surprise that they're rearing their ugly heads after what's been a pretty rough spring.
However, my late grandmother was diagnosed with rheumatoid arthritis (RA) in her 50s. I also learned through 23andMe genetic testing that I have a gene variation that puts me at increased risk of both celiac disease and RA.
Yikes.
So every time these issues pop up, I start to fret. Especially now, though, since I have my dietetic internship starting in August! Because by all accounts, it's very intense—particularly the 10-week hospital rotation right out of the gate.
Now, the appropriate, mature response to all of this would be to get organized, start prepping for my internship, and schedule an appointment with a rheumatologist. To be fair, I'm working on all three.
However, I also went through a weeks-long bout of "medicating" with food.
Whoops.
Emotional eating strikes again
Perhaps you're familiar with the emotional eating drill? You know, life stress happens and instead of meditating or journaling or calling a friend, you buy a pint of sugared-up almond milk ice cream or some baked goods and mow through them?
Yeah, that.
Luckily, after a few weeks of intermittently eating trash while numbing out in front of the TV at night (along with stress-eating generally), I caught myself.
Let's hear it for little victories!
Overkill doesn't work
As they say, though, the pendulum swings both way before it finds its balance point. So after my extended jaunt down junk food lane, this past Monday night, distraught by my aching hands and feet, I vowed to start eating clean and eliminate ALL THE THINGS that were dragging my health down.
ALL AT ONCE.
Yes, I vowed that—the very next day—I was going to wake up early, work out, slash my caffeine in half, and give up junk food cold turkey. No matter that I was also having cavities drilled at 8 am; my health was worth it.
Now, reasonable person that you are, I'm sure you can see this train is just about to fly off the rails. But in my mind, the plan truly seemed like a good idea.
So this past Tuesday, I woke up early (check), worked out (check), suffered through tooth drilling on a fraction of my normal coffee (!)(check), and had a junk-free lunch of no-chewing-needed split pea soup and applesauce (check).
By 12:30 pm I was nauseous, exhausted, and miserable with an absurdly bad caffeine headache.
I tried to soldier through some work, but even with Advil on board, I couldn't take it anymore. I ate some trail mix, laid down in a dark room, and chided myself for my not-so-brilliant plan.
Getting healthy the gentle, happy way
The thing is, I know better. Being good to myself doesn't mean dietary whiplash and self-recrimination. How on earth could that be healing?
Being good to myself is about finding positive ways to help my body recover from stress and become resilient. In my case, that meant kicking the mindless TV habit, which was facilitating my junk food benders. (I haven't been watching TV the right way, needless to say.) Instead, I used that time to finally plant the rest of my garden, start organizing my office, and catch up on the phone with friends.
What's more, I decided to keep most of my caffeine, thankyouverymuch, but I've been replacing junk food with delicious anti-inflammatory green juice. (Because I am that hipster-trendy.)
Okay, not trendy. 😉 But I'll tell you this—I've always loved green juice. It feels like a treat, probably because making it takes a little effort. (And a lot of produce!) But boy is it worth it—not only is it tasty, it's good for me!
Now if only the same could be said for almond milk ice cream…
Anyhow, this anti-inflammatory green juice recipe has been my go-to green juice for years. It's adapted from Dr. Oz's energizing green juice, and sipping it makes me feel fresh and clean, like stepping into a cool shower after doing yard work on a blazing-hot summer afternoon.
In fact, since my juicer's been exiled in the basement for months, I'd almost forgotten how good this juice is. The mix of cucumber and sweet apple with grassy, lemony overtones tastes like sunshine in a glass. Plus, since it uses a lot of cucumber, sipping it on the porch in the evening reminds me of lounging around at a fancy spa.
Anti-inflammatory goodness
What makes this green juice anti inflammatory? So glad you asked; I love nerding out!
Cucumbers contain curcubitacins, substances that can block inflammatory pathways.1
Apples are rich in quercetin, an anti-inflammatory flavonoid that can actually help heal the lining of the intestine. That's key, because intestinal permeability ("leaky gut") is linked to some arthritis issues.2
Spinach may help reduce inflammatory markers in the blood.3
Lemon with peel contains anti-inflammatory limonene, so using unpeeled lemon in this recipe bumps up the inflammation-fighting power.
(Speaking of the anti-inflammatory power of lemon peel, I have a fantastic giveaway coming up for you: a Microplane prize pack! It includes a lemon zester so easy and comfortable to use you'll want to add anti-inflammatory lemon to everything. Mark your calendars; the giveaway opens on Monday, June 27th, at 6PM EDT!)
Anti-inflammatory green juice recipe
So, if you've been feeling tired, achy, or off your game lately, go ahead and make a glass of anti-inflammatory green juice. I'm willing to bet you'll feel better after your first sip. 🙂
In fact, since I started easing back into healthy habits, my achiness is about ⅓ better in just 1 week. While the shift wasn't instantaneous (am I the only one who expects 1 day of healthy eating to erase weeks off the wagon? 😉 ), I just have to think of my friend Maria's lovely blog, Plant-Based Slow Motion Miracle, to remember to be gentle and give myself time.
Because returning to health isn't a quick fix. Rather, it's about giving the body time to repair and rejuvenate, one healthy habit—and glass of green juice—at a time.

Anti Inflammatory Green Juice
Ingredients
2 cups fresh spinach, lightly packed (3 oz)
2 large cucumbers (1¼ lbs, peeled if not organic)
1 tsp fresh gingerroot (about ½ inch)
½ bunch flat-leaf parsley (2 oz)
2 large apples, cored (1 lb)
½ lemon, with peel (see notes)
liquid stevia (optional, to taste)
Directions
Wash and roughly chop all produce. Run through your juicer, alternating greens with juicy fruits and veggies.
Add a few drops of liquid stevia, if desired.
Serve immediately for maximum nutrients, or chill for 1-2 hours for maximum refreshment.
Notes
-Lemon peel, while very healthy, can be bitter. If you're sensitive to bitter flavors, peel the lemon before juicing, or just use the peel from ¼ of the lemon.
-I use a
Champion juicer
. It's a workhorse, and its design (masticating) helps maximize nutrient retention. That said, the
Omega is by far the bestselling masticating juicer on Amazon
.
-Since the pulp is discarded (or composted, for the overachievers 😉 ), I can't calculate nutrition facts for this recipe.
Shared on Allergy Free Thursdays, Healthy Living Link Party, Plant-Based Potluck Party, Healthy Vegan Fridays, Gluten Free Fridays, and Real Food Fridays.
Your turn! Leave a comment and tell me:
Do you worry about your health? How do you handle it?

What's your favorite way to destress?
If you have a health condition, what foods make you feel better? Worse?
Do you have a juicer? What kind? Would you buy it again?
Can't wait to hear your thoughts!
Click here for references
1. Ríos JL, Recio MC, Escandell JM, Andújar I. Inhibition of transcription factors by plant-derived compounds and their implications in inflammation and cancer. Curr Pharm Des. 2009;15(11):1212-37. http://www.ncbi.nlm.nih.gov/pubmed/19355962
2. Resnick C. Nutritional protocol for the treatment of intestinal permeability defects and related conditions. 2010;2(3). http://www.naturalmedicinejournal.com/journal/2010-03/nutritional-protocol-treatment-intestinal-permeability-defects-and-related
3. Paturel A. The ultimate arthritis diet. Arthritis Foundation website. http://www.arthritis.org/living-with-arthritis/arthritis-diet/anti-inflammatory/the-arthritis-diet.php. Updated October 2015. Accessed June 9, 2016.