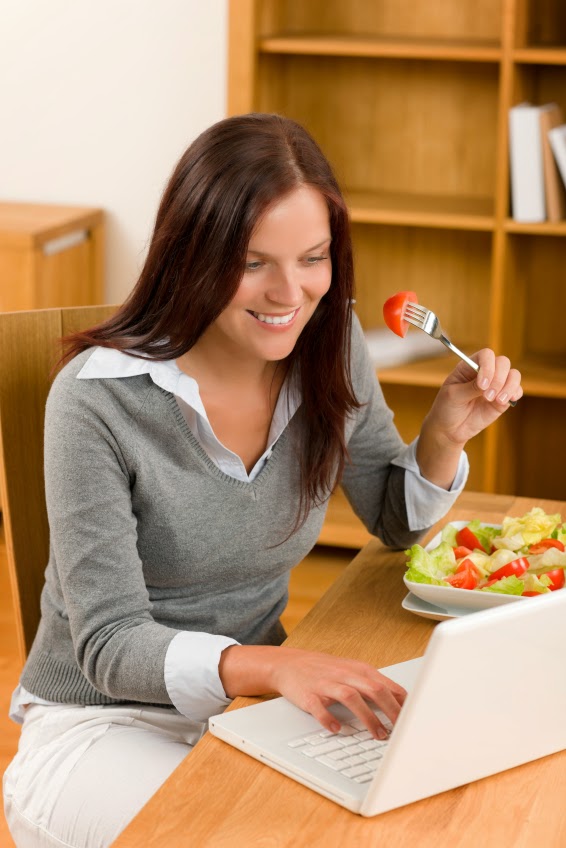 Have you ever had a week that went by in such a whirlwind that you're left standing there, your hair still blowing in the breeze, wondering how it got to be the weekend?
Well, that was this past week for me! Just after Memorial Day, I started a 7-week nutrition internship at the Physicians Committee for Responsible Medicine (PCRM).
In case you aren't familiar with it, PCRM is a nonprofit dedicated to promoting preventive medicine and plant-based nutrition, as well as the use of non-animal research, testing, and medical education methods. Headed by Neal Barnard, M.D., a nutrition researcher and health advocate who has authored numerous books, PCRM provides a wealth of resources that empower people to live healthier lives.
Needless to say, I'm thrilled to be interning with an organization that advocates for plant-based nutrition. So far it's been a great experience—bright, friendly colleagues; meaningful work; and of course, food that's 100% plant-powered!
Interestingly, although I first heard of PCRM years ago, what really got me interested in the organization was their incredible collection of online resources. When I was transitioning to a plant-based diet, it seemed that no matter what my question, there was a PCRM web page with an answer. In fact, I've been so informed and inspired by their website and digital publications that I just had to share some of my favorites with you.
4 PCRM Resources to check out now
Breaking Medical News. Want to keep up with how plant-based nutrition promotes health and longevity? Subscribe to PCRM's Breaking Medical News and have summaries of new—and often surprising—studies sent right to your inbox. Recent headlines: "High Cholesterol Levels Lower Fertility" and "Better Brain Health with Less Saturated Fat." (My personal favorite, though: "Fruits and Vegetables May Prevent Early Death." Yeah veggies!)
Food For Life Cancer Project and Diabetes Initiative. Check out these web resources to learn how powerful plant-based nutrition can impact each condition. (I especially recommend Dr. Barnard's informative—and entertaining—TED talk, "The Diabetes Dilemma.") If you or a loved one is dealing with cancer or diabetes, I highly recommend exploring these sites. And of course, each resource also provides delicious recipes! Speaking of which…
Recipes on NutritionMD.org (operated by PCRM). Here you'll find a huge compilation of vegan recipes—many with little or no added oil—for plant-strong nutrition at every meal! You can search by cuisine, ingredient, meal, and more. I only recently found this resource, but can't wait to give these recipes a whirl. Two to try: zucchini-corn fritters and butterscotch pudding. Yum!
21-Day Vegan Kickstart. Have you been thinking about trying a plant-based diet, but need a nudge? Are you already plant-powered and want to shake things up? Either way, sign up for PCRM's 21-Day Vegan Kickstart and receive inspiring daily emails, a 21-day meal plan, recipes, and more. You'll even get nutrition tips from celebrities like everyone's favorite plant-strong gal, Kris Carr.
So whether you're eager to learn more about plant-based nutrition for a specific health condition or just want to spruce up your recipe collection, I encourage you to check out these great resources.
While we're on the topic of sprucing up, I also want to mention that Veggie Quest is getting ready to undergo its first-ever redesign! Check back soon for a post with all the details—and what you can expect from Veggie Quest 2.0. In the meantime, wish me luck with the next week of my internship!
Note: The views expressed in this post are my own, and do not reflect the views of PCRM.
_____
Want to actually enjoy your vegetables? Subscribe to Veggie Quest and never miss a recipe! (WFPB, Vegan, Gluten-Free, Eat-to-Live friendly.)
_____